Activities in the San Juan Islands
Enjoy Kayaking, Sailing, Hiking, Crabbing at Your Own Pace!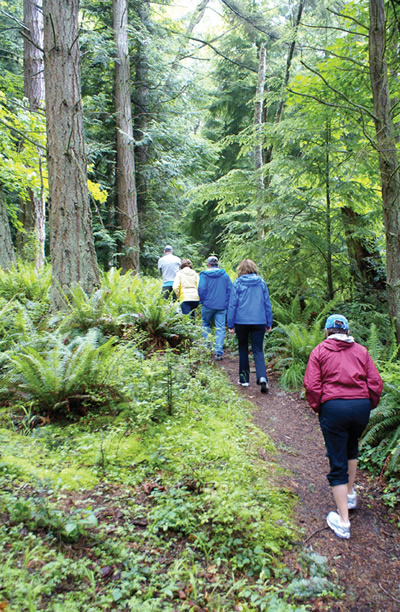 Have you ever watched otters play as you paddle a kayak through a quiet bay? Or pulled up a crab pot to catch your dinner? For some of us all it takes to relax is time away from the kids or work. For others a perfect afternoon is a good hike to a viewpoint where you can look out over the world.
All of our yacht charters are relaxed and informal and no prior sailing experience is needed. All we ask is that you come prepared to unwind and have fun. There is always plenty to do aboard Northwind like trimming the sails and piloting the boat. Every day we stop at a new island where you can get out and explore, or remain on board with that book you've been longing to read! The San Juan Islands offer an abundance of activities and it's up to you whether to try some, or all of them!